Chasca Summerville
Qualified Ayurvedic Diet & Lifestyle Consultant

Diploma of Ayurvedic Lifestyle Consultation AYUADB03 (Prof. Jason Chandler // Ayurveda College Pty Ltd)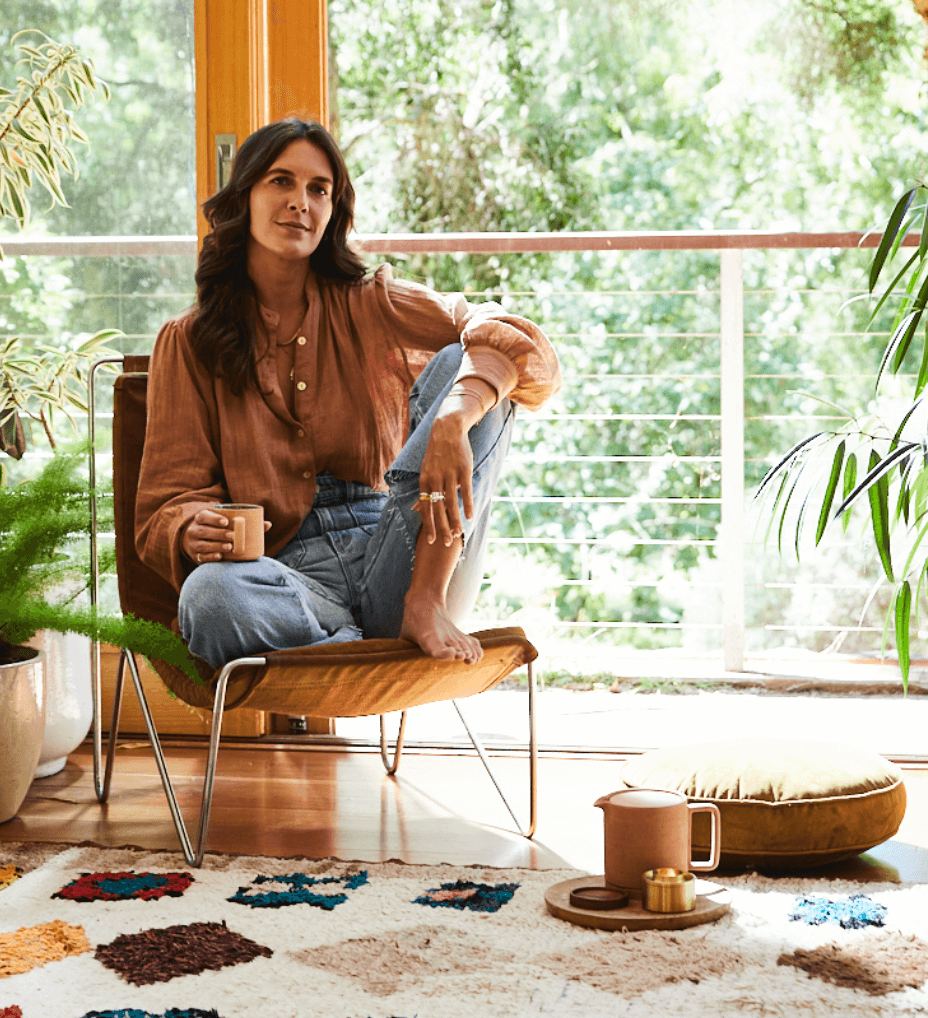 "The discovery of self begins when you are willing to detach from your past"
After a life-long exploration of alternative living, sustainability, natural medicine, plant-based diet, yoga & meditation, and the interconnectedness of the mind + body paradigm, I embarked on the ancient study of Ayurveda, 'The Science of Life'.
Ayurveda made sense to me, it inspired me to open my mind, it drove me to explore myself in a way I never had, it allowed me to understand myself, and forgive my past while learning to create a lifestyle of compassion, ease, creativity and self-love.
My soul purpose on this mission is to inspire others to experience the same liberation.
My Mission
To share the ancient wisdom of 'The Art of Living' so that you can…
Recognise and harmonise any imbalances in your body to restore health & vitality
Detoxify and purify the mind, body & soul
Reconcile & let go of emotional trauma
Calm & centre your mind
Embrace your body type
Understand & focus on your strengths
Let go of social conditioning
Cultivate a life of freedom, liberation & compassion
Adopt a way of living that supports your individual needs
Live a life without restriction // without limitation
Develop a lifestyle practice of ritual & romance
Discover who you are & what your soul purpose is
Understand yourself like never before
'The Art of Living'
My experience with Ayurveda has been abundant with passion, creativity, romance and liberation. The way I want to share it is through these same forms of creativity. Ayurveda was originally taught through song and all of the Vedas are written in rhyme & poetry. This is my homage to the Art of Living.
Ayurveda is a way of living, it is the 'Art of Living'. It is not a diet, not something you should dip in & out of. It is a style of living that considers what you need, what you don't, what food you should and shouldn't eat based on your dosha and the seasons, what lifestyle practices do/don't serve you & how you should adjust them seasonally.
It will guide you through every decision you make from the moment you wake up until the moment you go to sleep – always with your best interests at heart.
'The Science of Life'
Ayurveda is the oldest system of health care in the world. It has been practised (in its original form without adaptation) for thousands of years. It has healed millions of people, never failing to ease one. There is longevity in the 'science of life' unlike any new diet or movement that has gained popularity only to be revealed later that it has caused more harm than good.
We are all unique beings, there is no diet that suits everyone of us. Ayurveda is about discovering who you are, what works for your constitution and what doesn't, then cultivating a life based on this knowledge.